MODE360 FA40 Photo Composer
MODE360 FA40 Photo Composer its an ultimate device setting out development directions in E-Commerce market globally.
MODE360 FA40 Photo Composer Makes Product Photograhy Automated
It's a precursor of the integrated shadow less chambers for product photography. Thanks to FA40 Photo Composer you are able to shoot a perfect packshot, 360 degree animation or video.
FA40 Photo Composer it's an ultramodern and compact construction that comes with highest quality LED lights with the light temperature 5700 K and CRI 95+.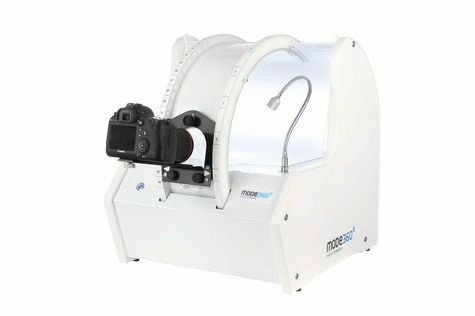 Thanks to inbuilt 3D Arm product photography steps into completely new level teleporting your products into third dimension. To take advantage of those capabilities the only things you need are computer with OS or Windows system and DSLR. Making one single photo takes less than 1 s and making 360 animation/vide takes approximately 30 s.
Our devices are perfect for both individual and business users where photography is used for products like jewelry, watches, dental or optical products.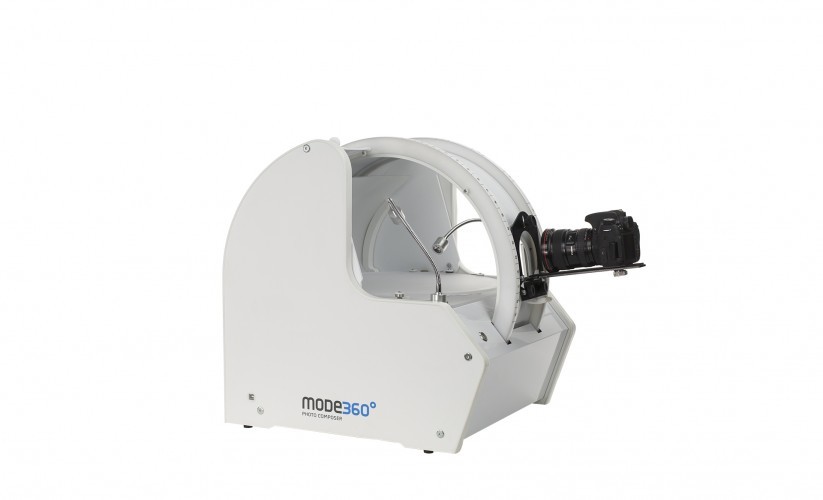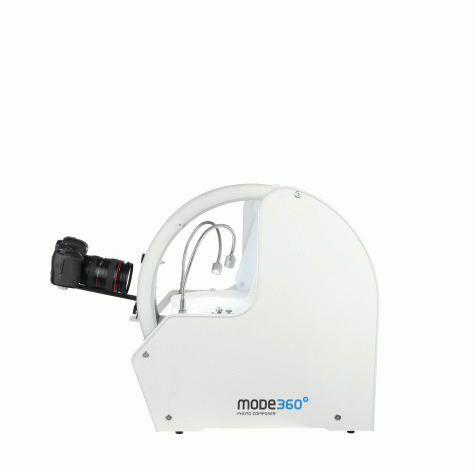 MODE360 FA40 Photo Composer Main features
Perfect solution for products up to 15x15 cm
Modevid takes control over device and DSLR at the same time.
Automatic algorithm for Background Removal BGR
Probably the best algorithm on market for Super Focus developed in association of scientist from Technical Universities in Poland. Super Focus tool allows you to make perfectly sharp photos while using aperture f6.3!
3D Arm – spherical arm for the 3D presentations.
3 years warranty.
MODE360 FA40 Photo Composer Main Benefits
Perfect product visualization
Increasing your sales conversion
Innovative way of presenting your products
Quick return on investment
Significant increase in work efficiency
Enhancing your competitive advantages
No hidden costs
User friendly and intuitive interface
Free initial training upon purchase
Substantive support even after the warranty expires.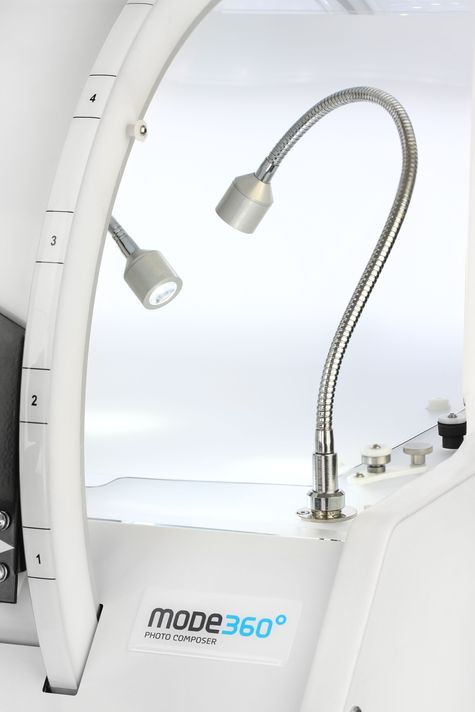 Jewelry Photography Example

Basic set contains*
MODE360° Photo Composer
MODEViD Software
USB and Power cables
Calibration magnet
* DSLR is not included in the sales set